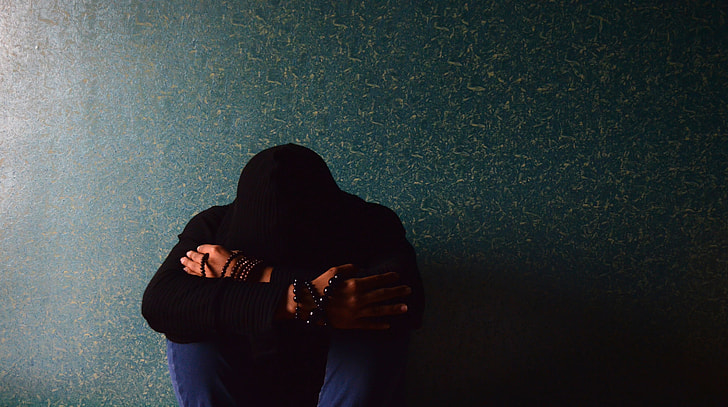 The Book of Job is said to be a book of the "Ancient Church". It is full of correspondences such as existed in the writings of the Ancient Church and it is written in accordance with the method of writing at that time (AE §740*). The book of Job is difficult to translate because it has many unusual words and also because of its style, which is the style of writing that existed in the Ancient Church. For this reason translations of it differ widely. However, the book of Job is not properly a book of the Word because it does not have an internal sense which treats solely of the Lord and of his Kingdom, for this alone is what makes a book part of the genuine Word. (AC §3540**)
Nevertheless, it is said to be an excellent and useful book (AE §740), and it is quoted and cited in a number of Third Testament*** passages, such as §AC1992, §AC 9818, and §AR 244****. I find it to offer insights into the problem of human suffering and misfortune –  without really giving an answer.
As we read, it starts off with a description of Job's character and wealth. Satan was among the sons of God who came to present themselves before the Lord. The Lord said to Satan, "have you considered my servant Job who  is 'a blameless and upright man, fearing God and turning away from evil."? Then Satan challenges God, indicating that if Job were to lose all that he has,  he would surely curse God to his face. So the Lord permitted Satan to take all that Job had including his health, as long as he did not take his life.  And so Job lost his children and all his possessions and suffered greatly from boils on his skin, but still he did not curse God. 
But he did question God as to why all this was happening. Job had three friends, who came to console him. Yet many of their answers as to why this was happening often focused on what Job must have done wrong to bring this calamity upon him. Now, perhaps we have had similar thoughts. When bad things happen to good, blameless people, or when they happen to us, we may wonder, "why is this happening?" What did we do, either individually, or as the human race to bring the present pandemic on us?
Job questioned God, but did not receive an answer to his question. Instead, the Lord questioned Job, saying "Where were you when I laid the foundations of the earth? Tell Me, if you have understanding." The questions that the Lord asked Job humbled Job, even though he did not receive a direct answer his own questions. Job suffered greatly, but he never cursed God as Satan expected him to do. He certainly questioned God, as people undergoing suffering in temptations may often do, but he never lost his faith. And at the end he was rewarded for his faithfulness.
When the Lord was told about the Galileans who were killed by Pilate, his response was "Do you suppose that these Galileans were worse sinners than all other Galileans, because they suffered such things?" And in reference to the eighteen on whom a tower fell and killed them, the response was similar, "Do you think that they were worse sinners than all other men who dwelt in Jerusalem?" The Lord did not put the blame on those who suffered from these natural and human-caused catastrophes. His answer in both cases was, "I tell you, no; but unless you repent you will all likewise perish."*****
The Lord's answer was looking beyond worldly catastrophes, and looking to the spiritual and to the eternal. So when he instructed his listeners to "repent or you will all likewise perish," he was not referring to having a tower fall on you, or a Roman governor kill you, but to perishing as to the spirit, that is, he was referring to our eternal welfare. So his answer was urging his listeners to look to their eternal life and not to the worldly.
His answer as to the causes for worldly catastrophes provided the opportunity for him to talk about eternal life, not worldly life. And so it can be in the present situation. While we definitely ought to be taking appropriate and safe precautions and practices, both avoiding catching the coronavirus ourselves and avoiding spreading it to others, the question now is not so much who is to blame, but what we can do both naturally and spiritually for ourselves and others.
And this leads into our teachings about temptations and Divine Providence. Misfortune, grief, and anxiety, arising from natural and bodily causes, and also sicknesses and diseases of the body, may serve to subdue and break up the life of a person's pleasures and desires, and determine and uplift the thoughts to interior and religious subjects (AC §762). In that way they may serve as a means for us to lift up our thoughts above the worldly to what is spiritual and eternal.
While the things we are going through now are certainly not pleasant, and unfortunately are likely to get worse, nevertheless they may lead us to some good. We may not be able to see it now, just as Job could not see beyond the misfortunes and sufferings that he was going through at the time.
The workings of Providence are most often seen after the struggles are over, and not at the time we undergoing them. Like Job, we may ask why God is allowing these things, and we may even question God, asking why he is permitting such suffering. Yet, it is a time in which we may turn our thoughts to what really matters in life and beyond this life. The Lord's response to the murder of the Galileans and the death of those on whom a tower fell was to remind people of eternal life and what was necessary in order to attain it. The Lord was looking beyond the present life to eternal life. 
This is the case with the workings of the Lord's Providence, the Lord always regards a person's eternal state. He regards the present only in so far as it looks to what is eternal. The Lord looks to what is eternal in everyone, both in the wicked as well as in the good. In the present crisis the Lord is looking out for the eternal welfare of everyone. May we use this as a time to think about our eternal life, our neighbor's eternal life, and to renew or strengthen our faith in the Lord.
* Swedenborg, Emanuel. Apocalypse Explained. Translated by John Whitehead. New York: Swedenborg Foundation, 1959.
** Swedenborg, Emanuel. Arcana Coelestia. Translated by John Potts. West Chester, PA: Swedenborg Foundation, 1998.
*** aka. the published theological works of Emanuel Swedenborg
**** Swedenborg, Emanuel. Apocalypse Revealed.  Translated by John Whitehead. London: Swedenborg Society, 1940.
***** Luke 13:1-5 , New King James Version. Copyright 1982 by Thomas Nelson. Used by permission. All rights reserved.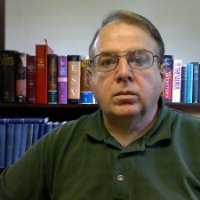 Rev. Hugh Odhner has been an ordained Swedenborgian minister for many decades. A bridge-builder between the branches of the Swedenborgian movement, he is an active attendee at the Fryeburg New Church Assembly in Fryeburg, Maine, has preached in many Convention settings, and currently serves the Lord's New Church in Bryn Athyn, PA.