In this piece, Eleanor Schnarr, lifelong Swedenborgian and student at the Graduate Theological Union in Berkeley, California, explores the breathing practices of Emanuel Swedenborg and their role in his spiritual and mystical process.
Click below for a printable PDF version of the article: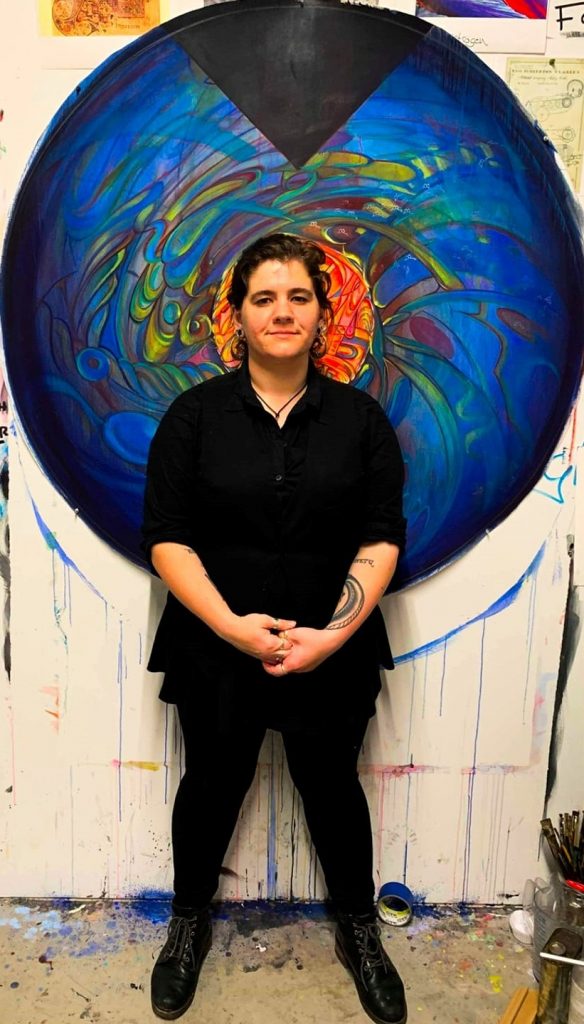 Eleanor Schnarr is an artist, poet, and Swedenborgian mystic who lives and works at Hillside Swedenborgian Church in El Ceritto, California.
Eleanor holds an MFA from the San Francisco Art Institute, a Certificate from the Pennsylvania Academy of the Fine Arts and is currently studying at the Center for Swedenborgian Studies at the Graduate Theological Union in Berkeley.
A Seventh generation Swedenborgian, Eleanor has been involved in the practice and study of the work of the Swedish mystic since childhood. In her visual work Eleanor uses oil paint on paper to recreate the visionary experiences of the interior world in a language of line and color; an esthetic which evokes the stained glass windows of the cathedral her hometown of Bryn Athyn, PA.
Her practice centers around the refinement of the interoceptive sense through Swedenborgian spirituality and meditation, or in other words, the "Yoga of the North".