In this sermon, delivered at Hillside, and Urban Sanctuary in El Cerrito, CA, Rev. Muller discusses the topic of revenge in culture and spirituality.
Readings:
Matthew 5:3-16, 38-48
Blessed are the poor in spirit, for theirs is the kingdom of heaven.              
Blessed are those who mourn, for they will be comforted                              
Blessed are the meek, for they will inherit the earth.                                           
Blessed are those who hunger and thirst for righteousness, for they will be filled.        
Blessed are the merciful, for they will be shown mercy.                                     
Blessed are the pure in heart, for they will see God.                                                 
Blessed are the peacemakers,  for they will be called children of God.         
Blessed are those who are persecuted because of righteousness, for theirs is the kingdom of heaven.        
Blessed are you when people insult you, persecute you and falsely say all kinds of evil against you because of me. Rejoice and be glad, because great is your reward in heaven, for in the same way they persecuted the prophets who were before you. 
You are the salt of the earth. But if the salt loses its saltiness, how can it be made salty again? It is no longer good for anything, except to be thrown out and trampled underfoot.                                                                          
You are the light of the world. A town built on a hill cannot be hidden.Neither do people light a lamp and put it under a bowl. Instead they put it on its stand, and it gives light to everyone in the house. In the same way, let your light shine before others, that they may see your good deeds and glorify your Father in heaven. […]  
You have heard that it was said, 'Eye for eye, and tooth for tooth.' But I tell you, do not resist an evil person. If anyone slaps you on the right cheek, turn to them the other cheek also. And if anyone wants to sue you and take your shirt, hand over your coat as well. If anyone forces you to go one mile, go with them two miles. Give to the one who asks you, and do not turn away from the one who wants to borrow from you.                     
You have heard that it was said, 'Love your neighbor and hate your enemy.' But I tell you, love your enemies and pray for those who persecute you, that you may be children of your Father in heaven. He causes his sun to rise on the evil and the good, and sends rain on the righteous and the unrighteous. **
Tao Te Ching, Stanzas 14-16
Look, and it can't be seen.
Listen, and it can't be heard.
Reach, and it can't be grasped.
Above, it isn't bright.
Below, it isn't dark.
Seamless, unnamable, 
It returns to the realm of nothing.
Form that includes all forms, 
Image without an image, 
Subtle, beyond all conception.
Approach it and there is no beginning,
Follow it, and there is no end.
You can't know it, but you can be it, 
At ease in your own life. 
Just realize where you come from, 
This is the essence of wisdom. **
Emanuel Swedenborg, Heaven and Hell: Sections 17-18
All my experience in heaven bears witness to the fact that the divine nature that comes from the Lord, affects angels, and constitutes heaven, is love. 
In fact, all the people there are forms of love and thoughtfulness. They look indescribably beautiful. Love radiates from their faces, from their speech, from every detail of their behavior.
Further, there are surrounding auras of spiritual life that emanate from every angel and from every spirit and envelop them. By means of these auras one can recognize even from a distance the quality of the affections of their loves, since these auras flow out from the life of their affection and consequent thought—that is, from the life of their love and consequent faith. 
The auras that emanate from angels are so full of love that they touch the deepest reaches of life of the people they meet. I have been aware of them a number of times, and they have moved me deeply.
I have been able to see that love was the source of angels' life because all the people in the other life turn in a direction determined by their own love. People engaged in a love for the Lord and a love for their neighbor are constantly turning toward the Lord, while people who are engaged in self-love are constantly turning their backs to the Lord. This holds true no matter which way they turn, since in the other life spatial relationships are determined by people's inner natures. These also determine geographical regions, whose boundaries are not drawn the way they are in the physical world but depend on which way people are facing. 
Actually, it is not angels who turn to the Lord but the Lord who turns toward himself the people who love to do whatever has its source in him. 
The reason the Lord's divine nature in heaven is love is that love is 18 what is receptive of every heavenly quality—that is, of peace, intelligence, wisdom, and happiness. Love is receptive of everything that is in harmony with it. It longs for such things, it seeks them out, it absorbs them spontaneously because it has the constant purpose of uniting itself with them and being enriched by them. ***
*New Revised Standard Version Bible, copyright © 1989 National Council of the Churches of Christ in the United States of America. Used by permission. All rights reserved worldwide.
**Laozi, , and Stephen Mitchell. Tao Te Ching: A New English Version. New York, N.Y: Harper & Row, 1988.
***Swedenborg, Emanuel. Heaven and Hell. Translated by George F. Dole. West Chester: Swedenborg Foundation, 2000.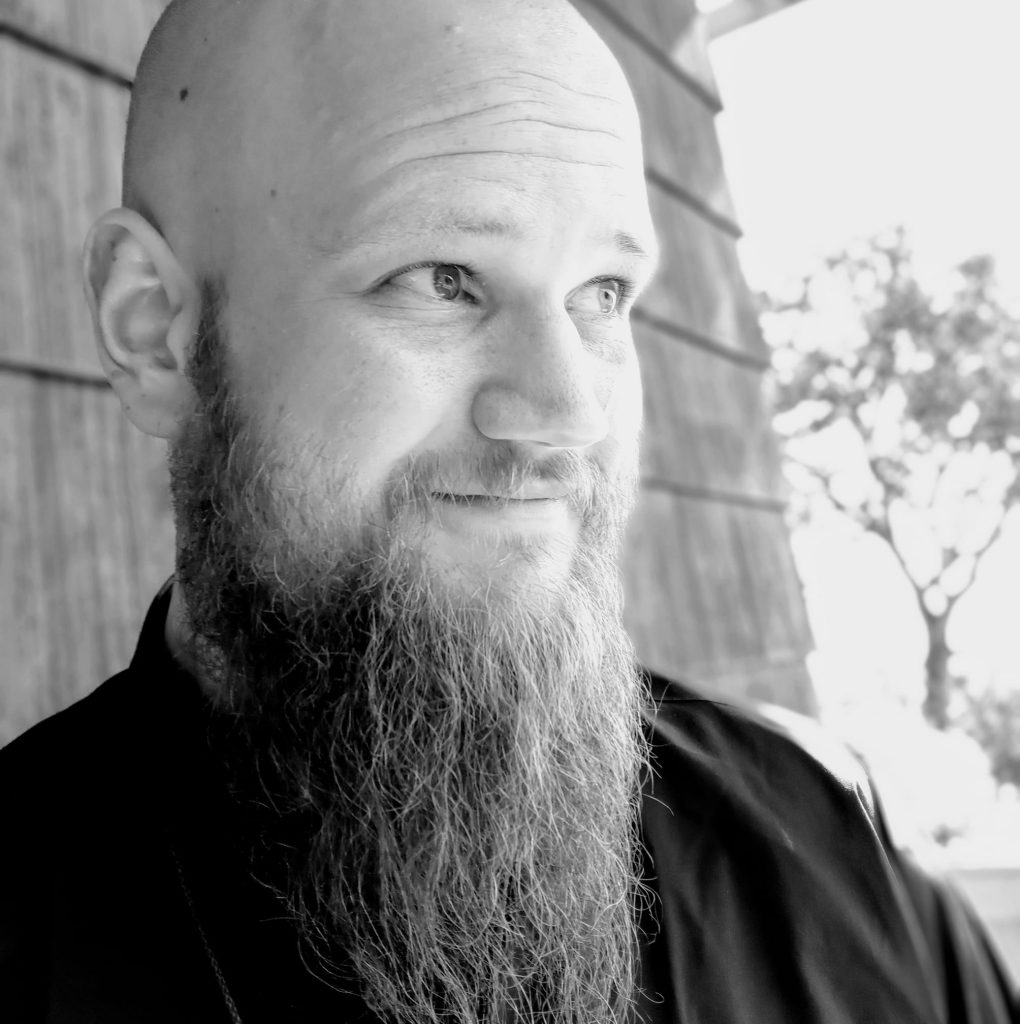 Rev. Thom Muller is pastor of Hillside, an Urban Sanctuary, in El Cerrito, California, as well as senior editor of Our Daily Bread. His passions include the intersection of spirituality and psychology, interfaith theology, and the Western esoteric tradition.
A native of Germany, Rev. Muller was ordained into the ministry of the Swedenborgian Church of North America in 2016, upon receiving his theological education at Bryn Athyn College of the New Church and the Center for Swedenborgian Studies / Pacific School of Religion at the Graduate Theological Union in Berkeley, CA.