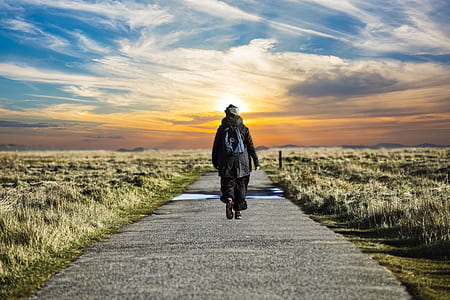 "Then Jesus told his disciples, 'If any want to become my followers, let them deny themselves and take up their cross and follow me. For those who want to save their life will lose it, and those who lose their life for my sake will find it. For what will itprofit them if they gain the whole world but forfeit their life? Orwhat will they give in return for their life?'"* -Matt. 16:24

For those of us who think of ourselves as followers of Jesus, there, in a few words, is the challange before us. Do we dare to accept it? Let us ask first: What is the life I stand to lose? And what is the life I stand to gain? In the Swedenborgian tradition it is held that no one ever dies. Though, mind you, Swedenborgian theology is not claiming that I have an eternal, imperishable soul. Rather, the inflow of the Divine Love and Wisdom has sustained me moment by moment throughout the life that has unfolded for me thus far.
The only thing eternal and imperishable in my unfolding life is God's love for me. The Swedenborgian belief is that God will continue to sustain the conscious of unfolding of my life after my bodies dies, though from then on in the spiritual world.
So let us ask again: What is the life we stand to lose? And what is the life we stand to gain? The Greek word used in this passage is "psyche." In Greek, theword means the mind, spirit or soul, and is the source of the word "psychology", and other words that begin "psych-". "Psyche" by itself has entered English usage. To understand someone's pyche is to know how they think and feel.

At a deeper level it seems that the root meaning of "psyche" was something like the breath of life, an inhabiting spirit which thinks, feels and animates us. If you were to compare different Engish translations of this passage you would find that, while the NRSV translation which we just read translates "psyche" as "life" throughout, other translations alternate between "life" and "soul."
For instance the King James version translates verse 16 (once you inclusivize the languate) as:
"For what is a person profited, if they shall gain the whole world, and lose their own soul? or what shall a person give in exchange for their soul?"**

Are there then levels of depth to our lives? Can we lose a deeper experience of life and its rewards by clinging to a superficial understanding of what we live for?

This is a theme that runs through the writing of Thomas Merton to the degree that it hard to choose a particular quote, but here is one:
"There is an irreducible opposition between the deep transcendent self that awakens only in contemplation, and the superficial, external self which we commonly identify with the first person singular. We must remember that this superficial "I" is not our real self. It is our "individualtiy" and our "empirical
self" but it is not truly the hidden and mysterious person in whom we subsist before the eyes of God.It is my superficial life that I will lose, I take it, if I try to hold on to it. It is the deeper life in God that I stand to gain." ***
I think of my life as mine and I want to be the one who decides what I will do with it. This is a place where we I think it is important to practice self honestly as deeply and courageously as we can. Our consciously held spiritul beliefs are one thing; the implied attitudes revealed by how we actually live our lives can be something very different.

I believe—or at least I like to think I believe—that there is a life that God wants me to lead. And I believe that the life God would have me lead is the life I would find the most deeply satisfying. I even believe that if asked God how I should live, I would hear the answer. And yet and yet, I must have a stubborn soul. It is my life and I want to do what I want with it.

I wouldn't be confessing all this if I thought I were alone in this. And this reflection has no good way of ending. So I leave us with a quesstion:
What if our lives belong not to us but to God and neighbor? What if we took up the cross? What would our lives look like if we lived them as though they belonged to God and neighbor? I think one of the deepest and most powerful forms of prayer is to simply put a question out there. To put it out there without trying to force an answer, but simply to put it out there, and hold it out there, and hold it out there. . .

So I ask again: What would our lives look like if we lived them as though they belonged not to us, but to God and neighbor?
May the Holy One grant us the courage of that question.
*New Revised Standard Version Bible, copyright © 1989 the Division of Christian Education of the National Council of the Churches of Christ in the United States of America. Used by permission. All rights reserved.
**The Holy Bible: King James Version. Dallas, TX: Brown Books Publishing, 2004.
***Merton, Thomas. (2007). New Seeds of Contemplation. New York: New Directions Books.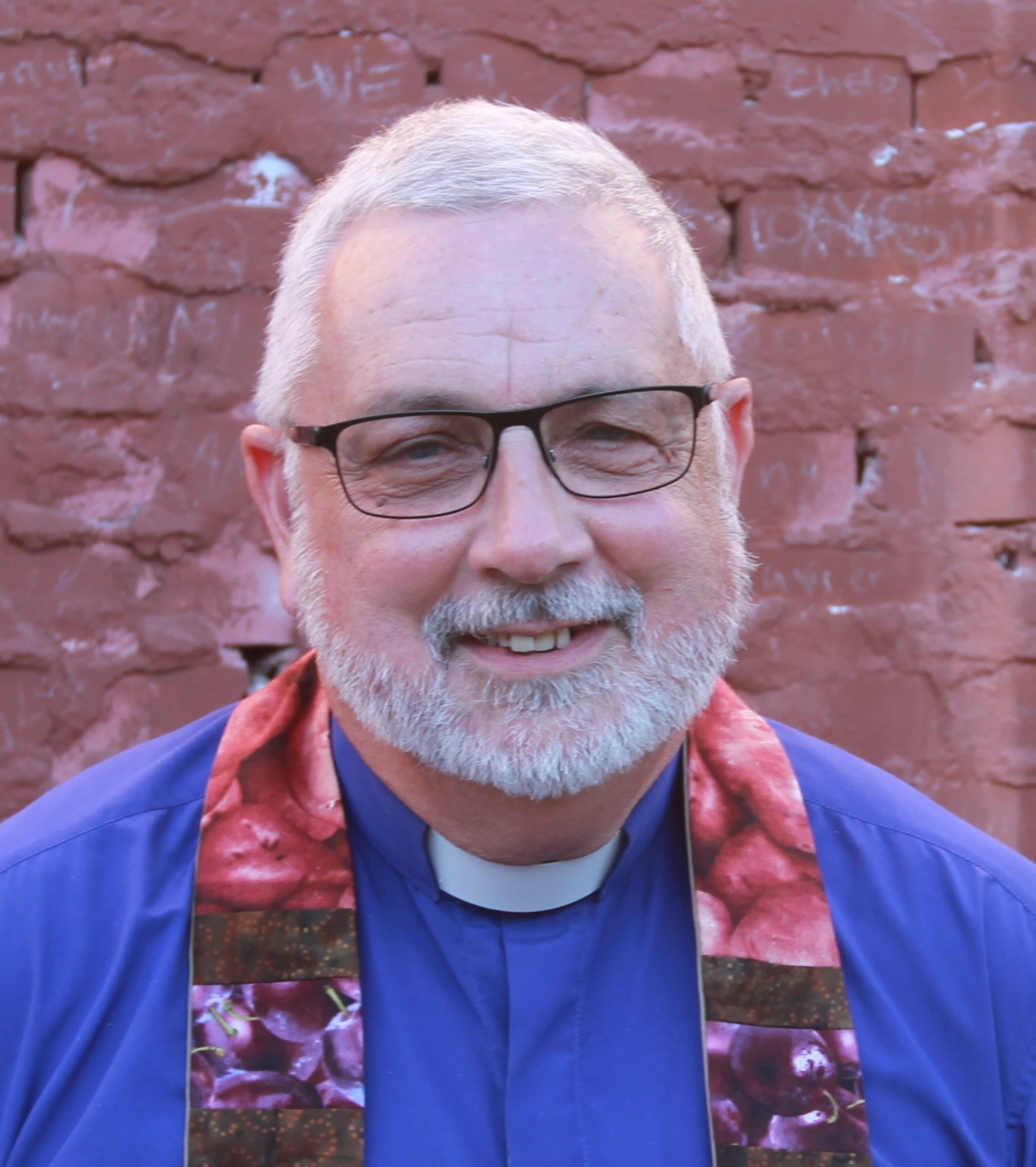 The Reverend Jonathan Mitchell, a New England Native and long-time Swedenborgian minister, is currently serving both Los Angeles ministries of the Swedenborgian Church: Wayfarer's Chapel in Ranchos Palos Verdes, CA and The Garden Church in San Pedro.
His passions include Buddhism, Christian Mysticism, and social justice work.