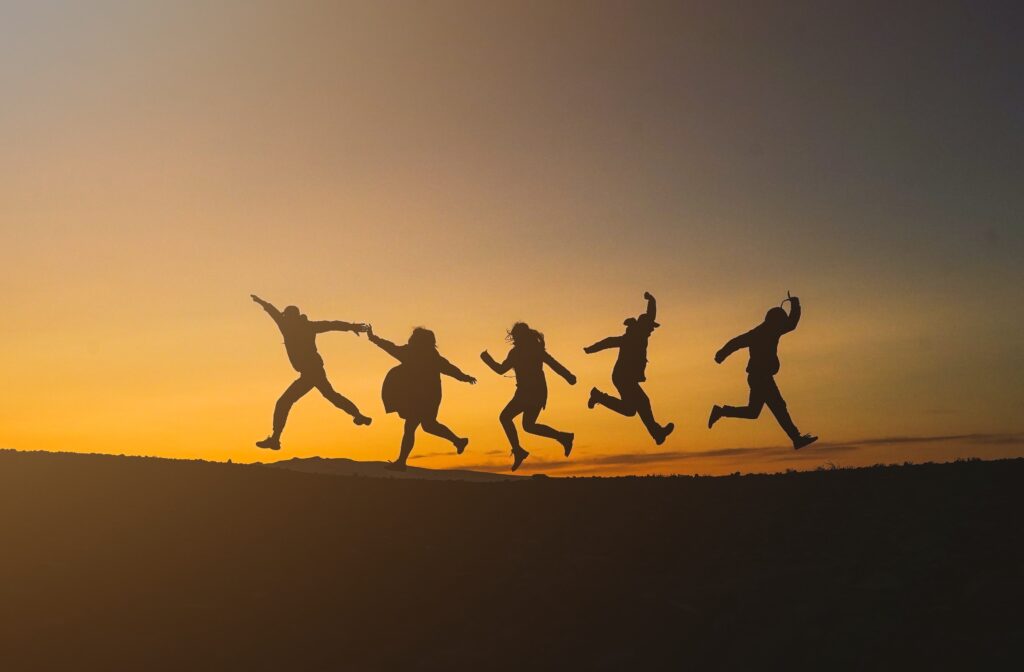 Our souls are like gardens, and just as a garden needs nurturing and care to flourish, so do our spirits require the tender care of our Heavenly Father, in order for us to personally experience real, inner growth and transformation. This morning I invite you to explore with me the profound blessings that come with the journey of spiritual growth, also known as "regeneration."

In the Book of Jeremiah, God proclaims, "For I know the plans I have for you, declares the LORD, plans for welfare and not for evil, to give you a future and a hope." (Jer. 29:11) *
This declaration of Divine Love and purpose reminds us that God's desire for us is one of growth and fulfillment. Just as a seed holds within it the potential to become a mighty tree, each one of us holds the living potential for lasting spiritual transformation and regeneration.
This is what it means when the Lord proclaimed in His Word, "And I will give them one heart, and a new spirit I will put within them. I will remove the heart of stone from their flesh and give them a heart of flesh; For this is the covenant that I will make with the house of Israel after those days, declares the LORD: I will put my law within them, and I will write it on their hearts. And I will be their God, and they shall be my people." (Ezek. 11:19; Jer. 31:33)

Embracing the Process of Renewal

Emanuel Swedenborg, who was a visionary and expert theologian, spoke of the transformative journey that leads us from a life of self-centeredness to one of genuine love and compassion. This process of renewal, often called "regeneration," is a lifelong journey that involves these three pillars of inner growth: self-examination, repentance and a willingness to use my will power to cooperate with the Divine leading and empowerment, which only God provides. Our theology emphasizes the great importance of turning away from our ego-driven desires so that instead we can choose to align our wills, thoughts and actions with the Divine will of the Lord. When we do this, we open ourselves to the inflow of God's Love and Wisdom, which work constantly and invisibly within us to create and mold for us a new angelic heart and
a new spirit.

This process can be very challenging, as it requires us to consciously choose within the trenches of daily life to confront our shortcomings and relinquish our old ways. Doing this allows the Lord to reward us with profoundly good and wonderful inner-transformation, which brings us closer and closer to the Lord. You may be wondering, "What are other examples of spiritual growth?" Spiritual growth involves learning more about and leaning into God, especially by becoming vulnerable with God about one's shortcomings: confessing them, and then asking the Lord for serious help with our selfishness. For example, if we have a tendency to hate or demean our enemies, then we can read Bible verses about being merciful and then we can spend time praying for our enemies often. Another example is setting aside time every day for spending time with God. Developing a time with God or devotional habits is one of the best ways to grow your faith. We can find meaningful passages in God's Word and read them over several times, and then sit quietly and listen for the Lord's response to us. God hears our intention to learn and change and then He enlightens us from spiritual truth and wisdom.

The Fruits of Spiritual Growth

Just as a tree bears fruit when it is well-nurtured and rooted in fertile soil, so too does our spiritual growth lead to the blossoming of virtues within us. "But the fruit of the Spirit is love, joy, peace, patience, kindness, goodness, faithfulness, gentleness, [and] self-control…." (Gal. 5:22) These qualities and strengths within us are not only a testament to our spiritual growth that is empowered by God, but they are also a source of blessings and happiness that enrich our lives and the lives of those around us.

Walking in the Light of Divine Truth

The pathway of spiritual growth, which we are all hard-wired by God to discover and then weave it into every aspect of our lives, is illuminated by the spiritual light of Divine truth. As we study the teachings of Scripture, as we contemplate the wisdom of spiritual mentors, and as we engage in prayerful reflection, we then humbly open ourselves up to the guidance and influence of God's empowering Life-Force, which in Scripture is called the "Holy Spirit." The name "Holy Spirit" is not referring to the third of three Persons of God, but rather it is a special name for God that simply means the Divine Proceeding or the Divine Operation of the Lord.

Just as you and I have a spirit, a body and an ongoing impact or influence in life, so too does God have an "inmost-invisible Divine," a "visible Divine" (which is also known as His Divine- Human), and His "Divine Proceeding." We need to understand that God's "Holy Spirit" or Divine Operation is spiritual Light from the Lord, which reveals to us the hidden corners of our hearts and minds, exposing areas that need change and transformation. It is through this amazingly dynamic connection or relationship with the Lord's Divine influence that gradually gives us a powerful self-awareness, which is very capable of partnering with God in our lifelong process of renewal.

The Joyous Destination!

The journey of spiritual growth and regeneration is not without its challenges and sufferings. Swedenborg referred to these times within our regeneration when we must choose to compel ourselves to be more loving, understanding and compassionate as also our willingness to suffer ourselves to regenerate….by not giving in to our weaknesses and doing what is good and appropriate in the now, even though at times this may feel painful to do. Those who choose to be loving and good while under pressure and stress are making powerful choices to be an ally with God, and ally for what is good and wise in life. Sometimes, it is much easier to be selfish and hard-hearted, especially with those we love the most—at such times the Lord urges us to take the high spiritual road, the one that few often find. And when we do, at the end of the day, the Lord often gently fills the heart and soul with the sweetest and most heavenly feelings and thoughts; these are the moments that make all of difficulties and sufferings worthwhile; these are the hallmark moments of budding angelhood!

As we reach out to and trust in the Lord to see us through, gradually He gives us a new will and a new understanding. The destination or vision we are given through God's Word is, simply put, one of indescribable joy and closeness with the Lord. As we shed our old, limited selfhood, we emerge as vessels of Divine Love. The "caterpillar is becoming a gorgeous butterfly," symbolically speaking—ready to serve and uplift others in service of God's will. Our hearts become attuned to the needs of the world and of our neighbors, and we find purpose in living out the Lord's plan for our lives.

Biblical imagery refers to what the Lord gives us as regeneration progresses in the
opening book of the Psalms. Psalm 1:3 reads:
"He is like a tree
planted by streams of water
that yields its fruit in its season,
and its leaf does not wither.
In all that he does, he prospers."
In conclusion, my friends, let us remember that the journey of spiritual growth is a holy and sacred one, a great and amazing journey that draws us ever-closer to the Heart of our Creator—who is pure, infinite and Divine Love Itself! As we open ourselves to the transformative power of God's Great Love, may we find renewing strength in our growing and expansive faith. May we find deep comfort in Christ in the midst of our struggles, and also hope in our journey…one blessed day at a time. Let us also remember to joyously celebrate the blessings that come with regeneration and let our lives be a living testimony to the Power of God's goodness and Grace working within us and around us always.
*Holy Bible. New Revised Standard Version, Updated Edition. Copyright © 2021 National Council of Churches of Christ in the United States of America. Used by permission. All rights reserved worldwide.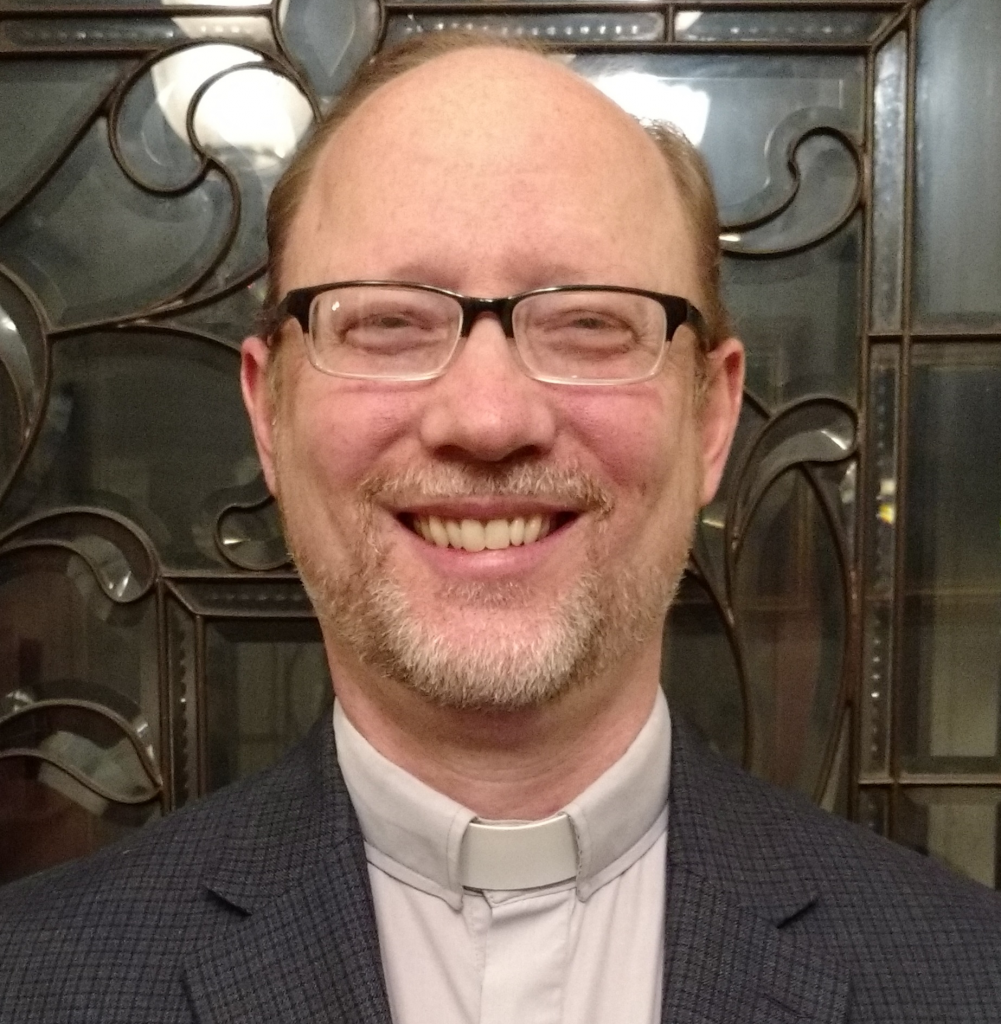 Rev. Kit Billings, his wife Penny, and their daughter Julia moved to LaPorte, Indiana in 2012, where he is Pastor of the LaPorte New Church, a historic Swedenborgian sacred space. Kit enjoys ministering with people of all ages, and supporting others in their journey of growth with the Lord.